Shivoham Tantra blog
Wisdom and secrets of Tantra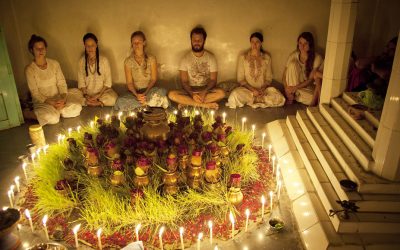 Free Navaratri meditation!
You are welcome to join our Navaratri Meditation by receiving a mantra from our lineage to be used between 17th – 27th of October. This free offering was transmitted by our beloved teacher of classical tantra Guru Maharaj Rajkumar Baswar through our school Shivoham Tantra.
We encourage you highly to use this period for purification, contemplation and gratitude using whatever mode of practice works for you.
read more