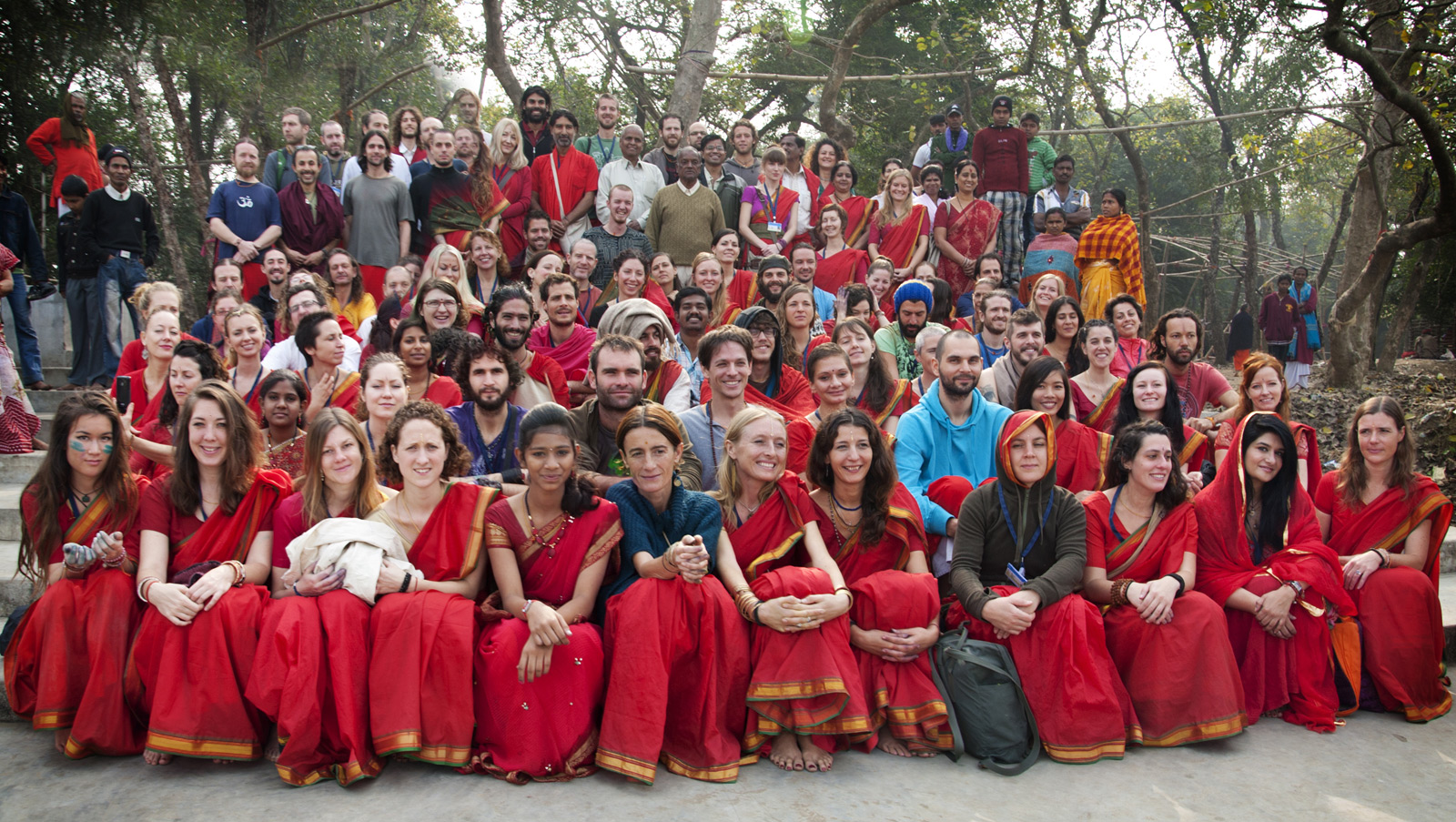 Disciples and Teachings
From 2012 to 2018 Guruji offered a rare and difficult Sadhana to a select group of people.  Over the duration of six years, many pilgrimages and long hours of arduous practice, 64 disciples underwent a journey to polish their physical and energetic bodies.  Through a series of initiations Guruji supported them in clearing their energetic pathways to allow for them to live spiritually embodied,  free from astrological influences, karmic ties and to have the capacity to hold Shakti Kundalini.  
A number of Guruji's disciples are teaching the Shivoham Tantra path this includes some of 'The 64' as well as a other disciples whom have been initiated into the Shivoham Tradition but do not hold the same authority as 'The 64' .
Here is a list of the various Shivoham Tantra Disciples teaching around the world. Meeting with them (in particular 'The 64') can be a great way to receive an introduction into Shivoham Tantra.  
Study with one of The 64


List of teachers in Alphabetical Order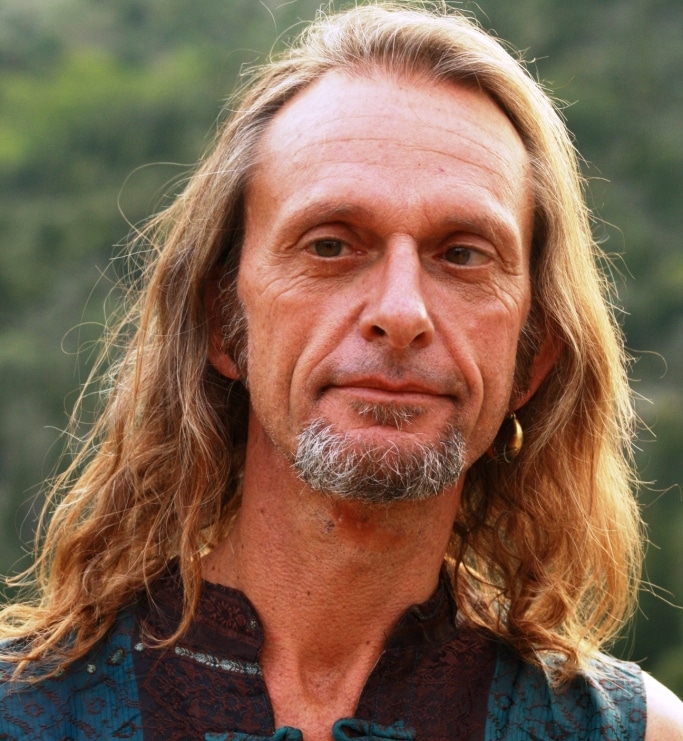 Basu Aryavrat
Basu is an experienced teacher and has been giving courses and retreats in yoga, tantra, and meditation in India, Thailand, Greece, Denmark and Austria since 2000.  He offers clear teaching and practice from different spiritual traditions without them losing their originality.
He began his yoga sadhana (spiritual practice) in 1997 and was in the following period introduced into Hatha Yoga, Kundalini Yoga, Tantra, Vipassana, and Qi Gong. In 2002 he was initiated in Kriya Yoga by Swami Shankarananda Giri.
In 2008 Swami Shankarananda Giri gave him the allowance to introduce and guide others into Kriya Yoga and in 2016 he became a Kriya Acharya and can give initiation into Kriya Yoga.
He is the founder of Kriya Dharma and Co-founder of Ellas Retreat.
Website – www.kriyadharma.com
Email – [email protected]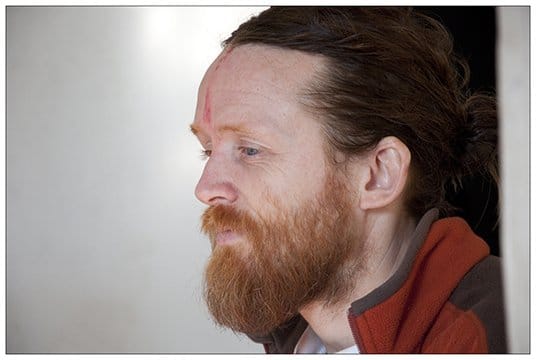 Bhairav Thomas English Aryavrat
Bhairav, also known as Thomas is the founder and owner of Anuttara Ashram and co-founder of Anuttara Yoga. Bhairav is a wacky, fun-loving, and rather humouristic yogi.
Bhairav first started studying Tantra in 1999 and has been teaching since 2001.  He was one of the first western disciples to meet Guruji in 2008. He has been diligently and wholeheartedly practicing Shivoham Tantra ever since.  
Under the guidance and with the blessings of Guruji, Bhairav has initiated approximately 500 people into Mantra Sadhana.  Since 2011, he has led 15 Navaratri & Diwali Retreats at his Ashram in Canada.  
​
Website : anuttara.org
Email : [email protected]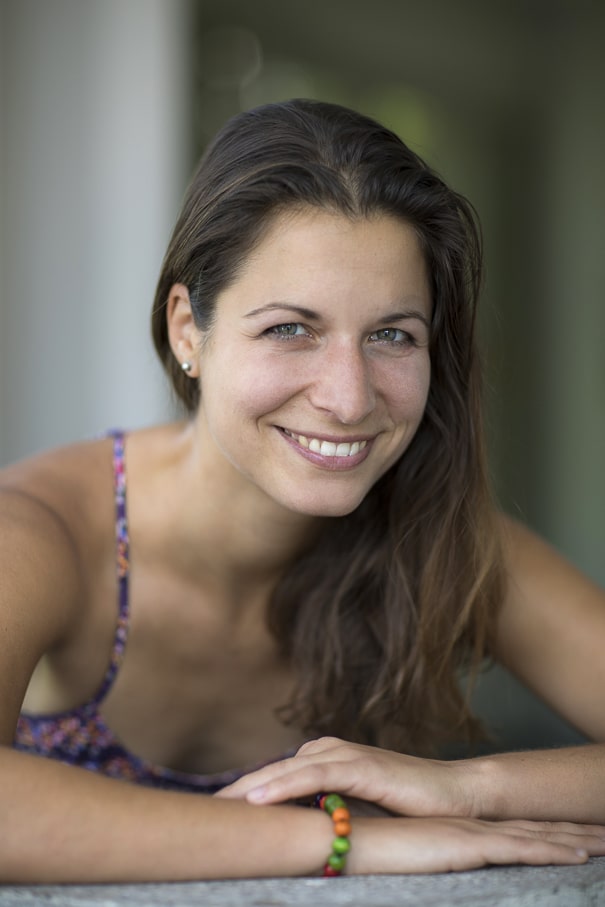 Dasha Kala Aryavrat (Dagmar Volfová) 
Through the blessings of studying traditional tantra in India under guidance of Guruji since 2013, 
Dasha has been able to bring the teachings to Czech Republic where she enjoys organizing yagnas, mantra meditations and short retreats. She has also been leading pilgimages to sacred places in India, traveling and teaching tantric yoga in different countries. Feel free to contact her in English or Czech.
Website – www.simhayoga.cz
Email – [email protected]
Dijan Aryavrat (Bobby G)
Dijan is a practitioner of yoga and meditation for many years, and her work is a synthesis of yoga therapy, esoteric tantra knowledge/practices and meditation. She offers retreats and private consultations at Samyama Mindfulness Meditation Center in Ubud/Bali as a co-founder.
She studied with Guruji Rajkumar Baswar since 2012 and actively supports the transmission of these precious teachings as a teacher and karma yogi.
Since 2016 she offers Navaratri and Diwali Sadhana`s, workshops on Mahavidyas and other processes from the lineage; supports her students in their practice through private consultations.
Website: www.dijan.co  &  Samyama.com
Contact: [email protected]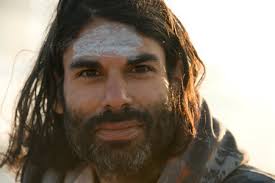 Guruji Aryavrat (Bobby G)
Bobby has been leading Kundalini Tantra retreats since 2015 under the direct guidance of Guruji Maharaj.
He currently leads Tantric Pilgrimages in the Himalayas and other Sacred sites throughout India as part of Shivoham"s transformative energetic processes.
Bobby also works together with Guruji Maharaj to lead a highly specialized empowerment process designed specifically for Healers and Therapists. Feel free to contact Bobby for more information on either process.
Website – Kalagni.com
Email – [email protected]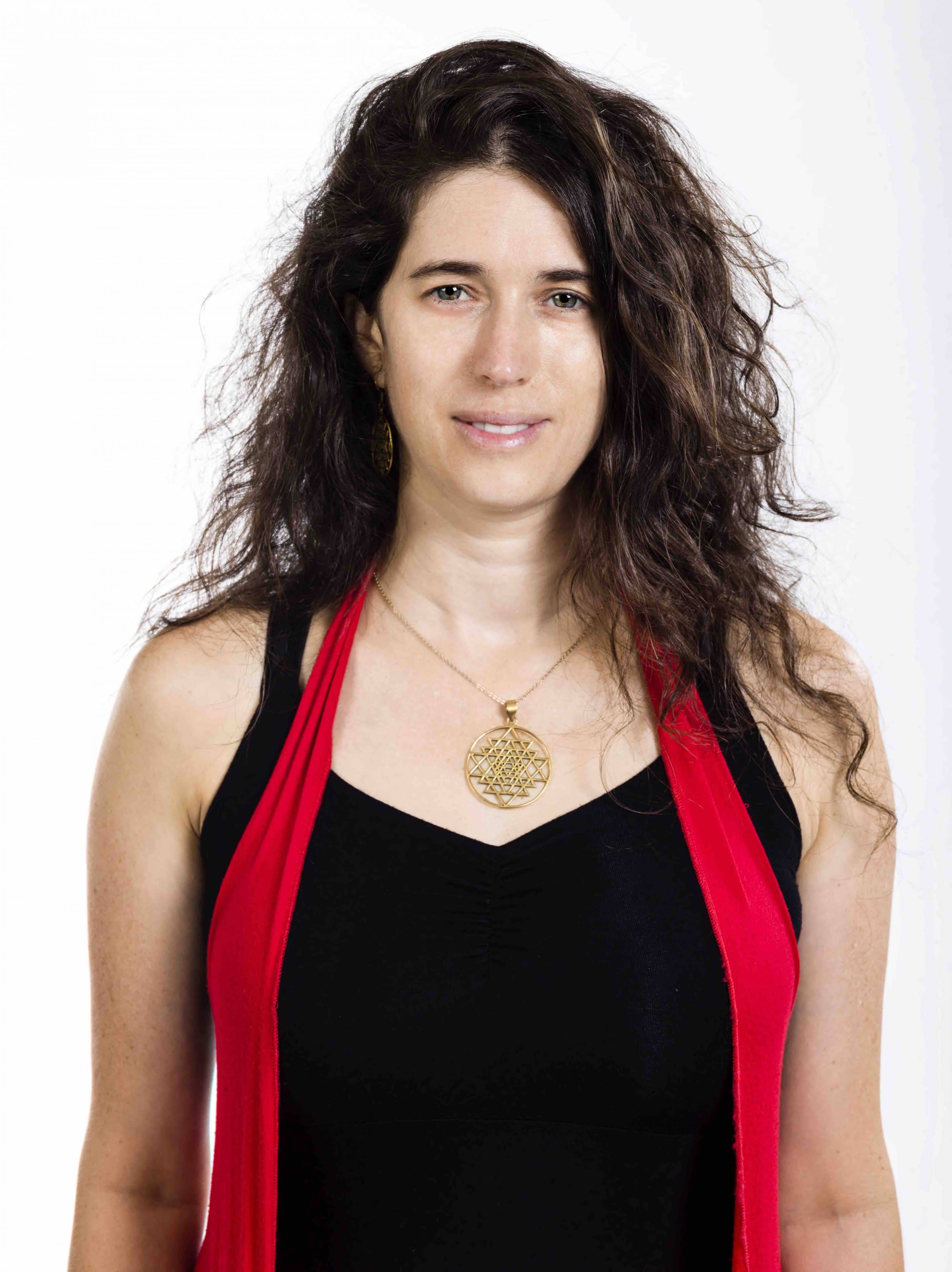 Naama Kamala Aryavrat
Naama is the leading traditional indian tantra teacher in Israel.
She is the founder of the Tantra Marga School and leads a spiritual community in Israel.
She started her journey in 2001 and has been teaching since 2005. Throughout the years she has been studying and living with teachers around the world until she found her home with Shivoham Tantra and Guruji.
She has lived in the ashram, serving in the retreats as well as creating a book of Shivoham Tantra knowledge.
Website – tantramarga.com
Email – [email protected]
Ra Lalita Dasi Aryavrat
Radasi is devoted deeply to Guruji & the path of Traditional Tantra and has dedicated her life to serving this lineage and the teachings. She spends extensive periods at the ashram here in India, teaching and actively in her own sadhana. 
Radasi is the founder of the school Satya Loka, a school which offers Traditional Tantra & Yoga mainly in India, Greece, Austria and Russia.
Together with her husband Yorgos Mazarakis  they hold retreats and personally guide people on the path, they also offer advanced levels of training including the transmission of the system of Sharabh Tantra Yoga.
Website – www.satyaloka.net
Email – [email protected]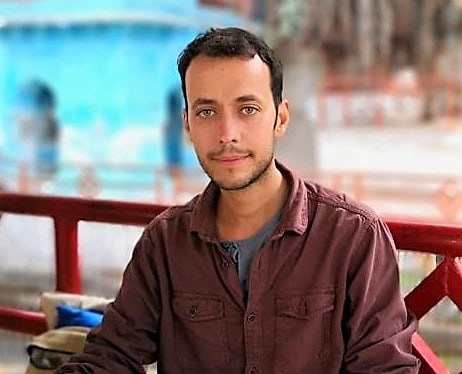 Georgios Zolotas 
Georgios is leading Sadhana Retreats in Greece as part of the Ella's Retreat Team.  Georgios has been introduced to Tantra and Hatha Yoga when he was 19 years old and started the Yogic Sadhana with enthusiasm and deep interest in spirituality.  In 2014, he connected to Guruji and started traditional Tantrik Sadhanas.  He is introducing people into Kriya and traditional Tantra since 2016 with the permission and blessings of his teachers.  
E-mail – [email protected]
Teona Bhuvaneswari

 
Bhuvaneshwari is sharing sadhanas together with Basu in Ellas Retreat in Greece and has been practicing Guruji sadhana with dedication. 
Website – www.ellasretreat.com
E-mail – [email protected]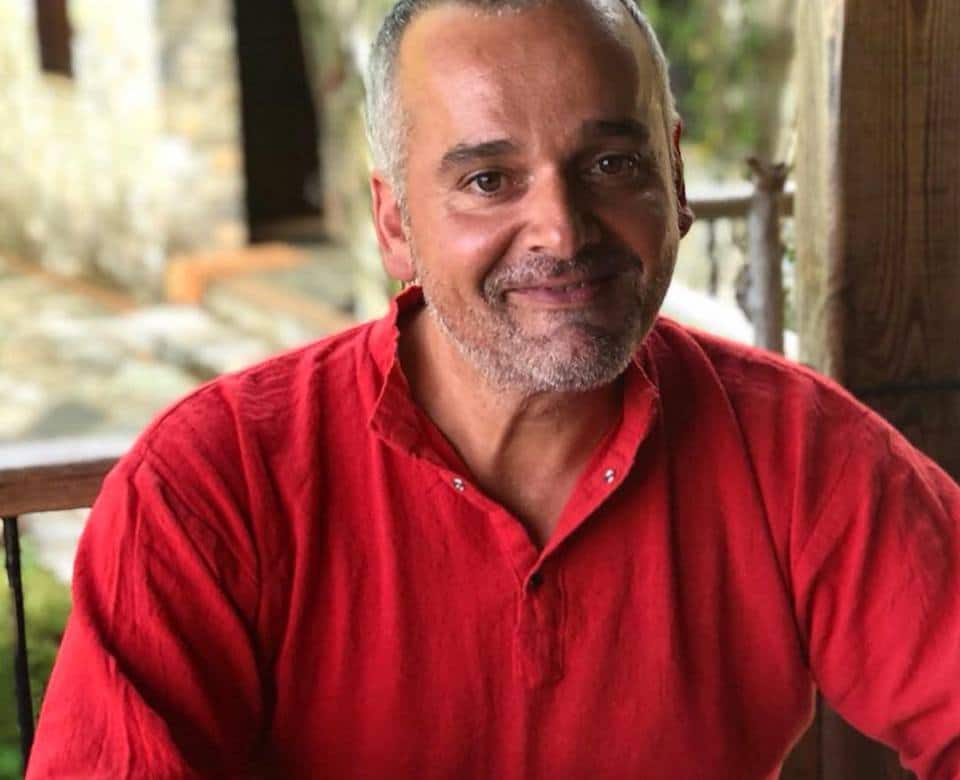 Yorgos Mazarakis
Yorgos is whole heartedly dedicated to the sadhana and guidance he receives from Guruji and is active in teaching Guruji's path in Greece. and India.
Last year he organised for the family to obtain their European visa, and cherishes time he can spend with the family especially Guruji's son Sharabh.
Together with his wife Radasi Yorgos transmits Sharabh Tantra Yoga and guides others in meditation and presence. 
Website – www.satyaloka.net
E-mail – [email protected]