Shivoham Ashram Calendar 2019
Date:
12 November –  25 November 2019
Through the wisdom of the Vedic and Tantric systems, we celebrate particular auspicious times with the understanding that these sacred intervals are potent times to practice sadhana.
Diwali gives us the opportunity to discover the grace of the great wisdom shakti of Mother Laxshmi, the aspect of the universe that propels us towards greater harmony and prosperity both in the material and spiritual life.
This unique and special sadhana will be guided by Guruji at the Shivoham Ashram.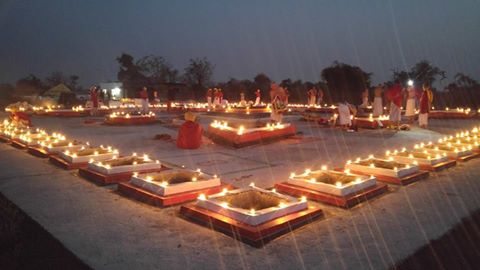 Have Questions About Any Of These Events?