Guru Purnima – Celebrating the Guru Principle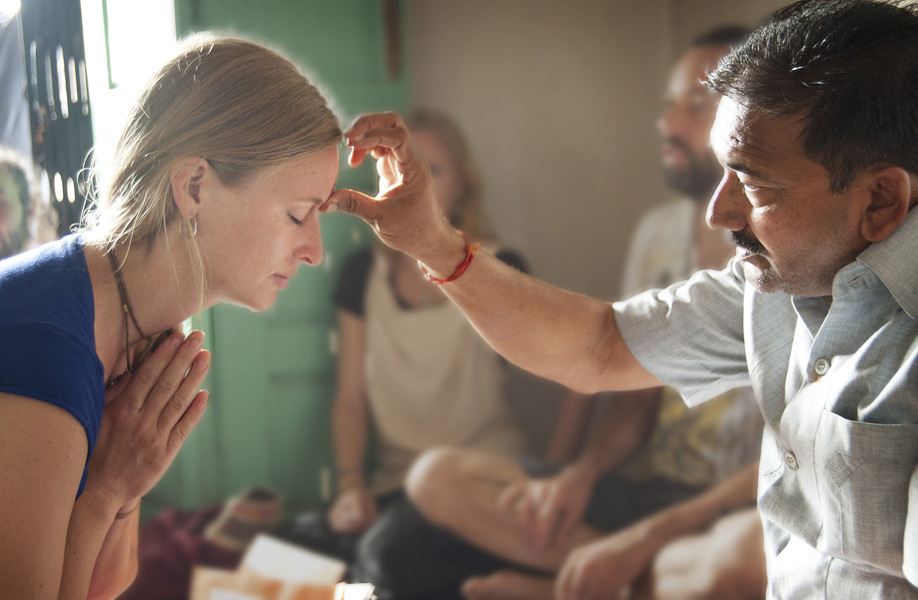 I was looking at the magnificent red full moon on the clear Swiss sky surrounded by a bunch of people show came to enjoy this exceptional Astro-beauty happening.
There was a lot of agitation in me. While others came here only to drink beer watching the full moon, I wanted to do my mini inner-ritual to celebrate Guru Purnima; a day dedicated to the celebration of the guru.
Why the anxiety?
Well, it was happening right at a time when there was one media scandal exploding after another bashing various guru`s all over the world. For a period, even expressing that you have a guru (forget about several!) was enough to trigger a huge social media drama!
These dynamics of the pop-spiritual culture aside I had another inner struggle. Being fully committed to the practices shared by several gurus at that time I was stressed about which one to put my energy in on that day. I was required to do a meditation practice from one lineage at that time, but I had love and respect for all my teachers. Like a child I felt like I need to pick whom I love the most;
my mom or my dad!
My friend who took me there respectfully let me stay in silence watching the moon. I just stared at the moon letting these conflicting feelings and thoughts play within me, dropping my effort of finding clarity and just letting the fight run its course.
Suddenly one of them from my guru crowd popped his head up in a crystal clear image, looked at me with a big smile, and said `we are all the same`. I could feel him passing on his state of union and love to me. Suddenly all of the faces of my many teachers merged into one state of being.
They are all there to help me connect with my inner guru.
These moments are there to perceive the separation and cross over to a state of union.
The day of Guru Purnima is one of the most auspicious days celebrated as the moment when the first guru is born. This is the day when humanity is allowed to cross over from a limited existence to a state of union. Guru is the facilitator of this process providing the shishya – disciple with the tools.
The word guru means the dispeller of darkness. Although there is a high value given to enlighten masters, any evolved teacher offering their knowledge to their students with an attitude of karma yoga is considered worthy of celebration. This honoring of the teacher doesn`t belong to any caste or religion. I like celebrating all my teachers in my life from my maths teacher from high school to my close friends who helped me see my blind spots.
There are structured, ritualistic practices which can be very touching and heart-opening. In the Hindu setting, during a guru puja, the guru`s feet are washed, their neck is decorated with garlands, offerings are made and songs of devotion are sung.
Such external acts are sometimes triggering for an egalitarian western mind. Cultural differences aside; what matters most is the ritual being dedicated to the `channel of the divine` and not their physical body or persona at all. If there is no conception of this important notion one can easily lose the actual meaning of these rituals. Once the student projects their ideas onto the person of the guru rather than the role as a channel a lot of confusion follows.
All in all; this is a wonderful, charged time to go deep into your spiritual practice on the path of awakening your inner guru.
We as Shivoham Tantra Sangha wish happy Guru Purnima to all the wonderful teachers dedicated to passing on their wisdom.