Autumn Navaratri – Chinnamasta Mahavidya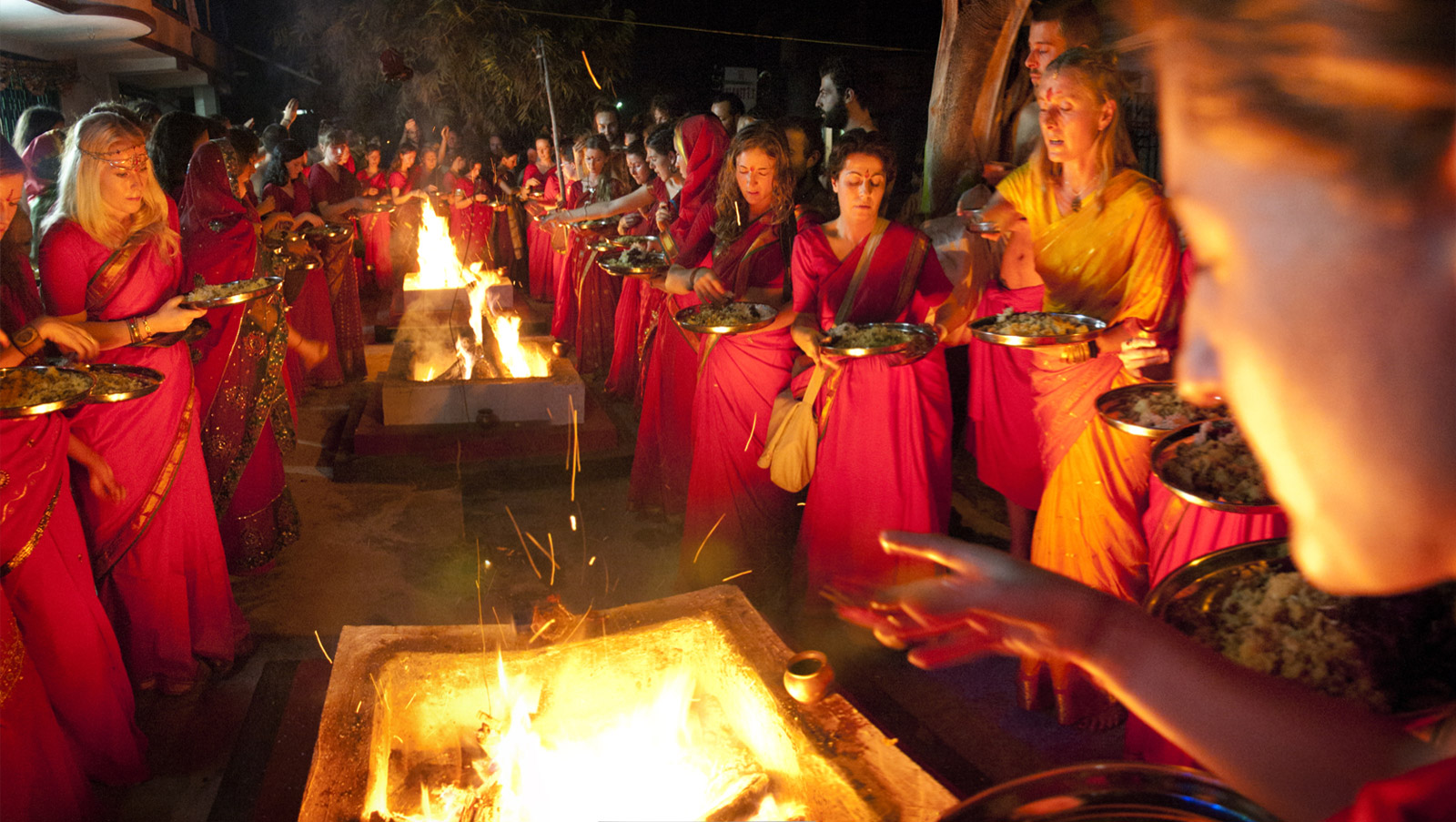 Are you really able to face your own drama and cut through it?
Are you ready to give a stop to the stories chasing each other's tails on your mind? The inner dialogues, repeating frustrations, alluring attachments to your objects of desire; be it food, Netflix, booze, or porn?
Maybe it is time to do `the work` and face our own BS. It is usually disguised as political correctness, social anxieties, strict principles, sometimes even a big smile.
Do you dare to sacrifice at least a tiny piece of your ego with the force of Chinnamasta?
Here we go…
A strong wave of change is coming up.
We are heading into another Navaratri; 9 nights of the Divine Feminine between 7th-17th of October 2021.
This particular change of seasons is dedicated to Mother Chinnamasta. This fierce wisdom Goddess chops off her own head. She is fascinating enough to hold her own smiling head in her hands while her gushing bloodstreams are feeding her consorts.
She is the power that leads us to a `headless` state where our mundane thoughts cannot cloud the inner wisdom anymore. She dances on top of a love-making couple. This act symbolizes her mastery over the senses as their most potent activity is sexual union.
Empowerment and cosmic consciousness; bliss and void merging are into each other as this great Goddess.
She is worshipped both in Tibetan Vajrayana Buddhism and in Hindu Tantra. Sadhana with Chinnamasta allows us to understand the illusory nature of the separation between object and subject. This way one can cultivate the ability to go beyond the drama circling in our minds and resting in the silence, clarity, and simplicity beyond.
You are welcome to celebrate this auspicious time by amplifying your spiritual practice, purifying your diet, and maybe even adding some devotional practices to your daily life in your own way. However, if you would like to do a proper traditional tantra sadhana for FREE, join our Facebook Group for instructions.